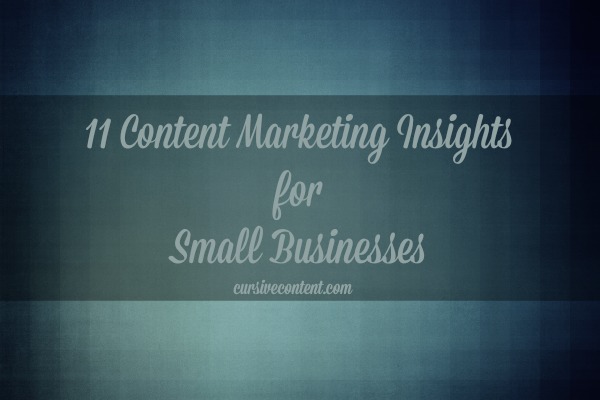 Small businesses often struggle to create impactful marketing and advertising campaigns, largely due to limited time, resources and budget. Which is exactly why we love content marketing for small business.
The scalability of content marketing makes it possible to start out slow and grow a plan over time. Repurposing content, one of content marketing's central practices, helps you get the most out of every piece developed. Authenticity creates a level of comfort within the business (no marketing smoke and mirrors here, the content needs to be totally "you") and for your customers (people are smart, and they can feel your real-ness).
In honor of this weekend's Small Business Saturday, here are 11 quick tips that will help small businesses create a big content marketing impact:
We're passionate about helping small businesses create and share their stories. If you know you have a great story to tell but need a plan to help drive business, check out our Script Your Story sessions.
Small Business Saturday is this Saturday, November 29. Get out there and support the local businesses in your community!
Stacy is a content marketing strategist & writer at Cursive Content Marketing. She has more than a decade of marketing experience with a focus on strategy, writing and the interactive experience. Stacy is driven by her strategic outlook, life-long love of words and her innate curiosity. And coffee, of course.
BE A CURSIVE INSIDER.
Get weekly EASY, actionable tips you can use right away to strengthen your school story.