We talk a lot about blogging for businesses, but what about when that business is you?
Personal blogs—on everything from food and fashion to health and home décor—allow people to make a career out of their interests, hobbies and talents. And there's a lot of competition—it's estimated that there are 300 million blogs on the Internet today.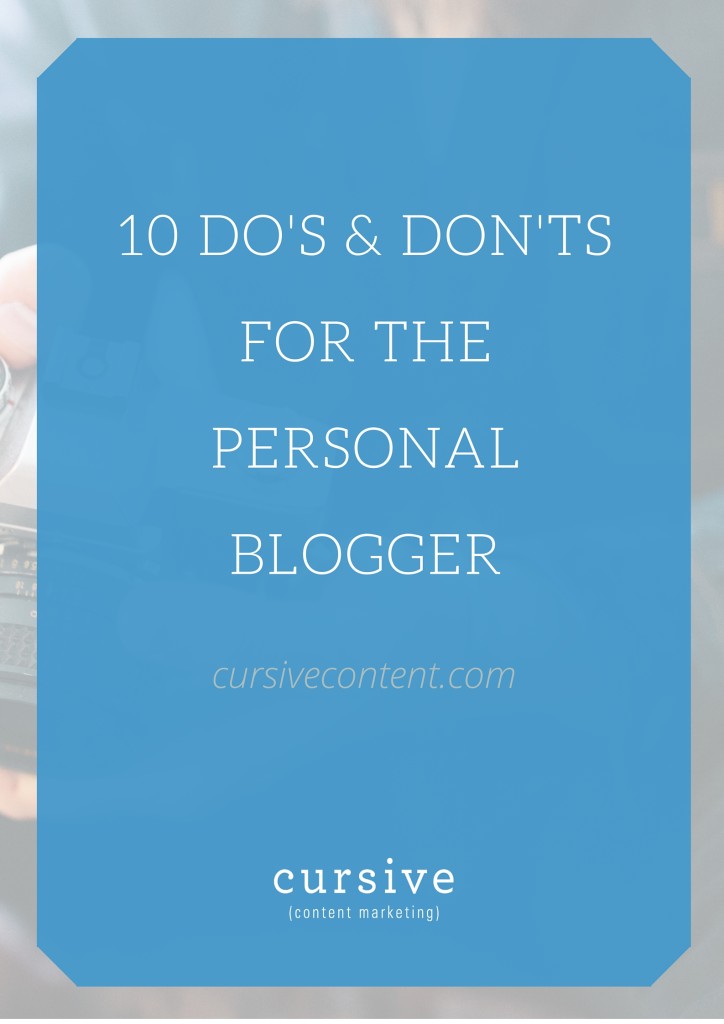 Want to create a blog that stands apart from the rest? Avoid these "don'ts", and gain inspiration from the "do's".
Don't pretend to be something you're not. As a blogger, it's important to tap into your passion. Don't start a blog about cooking if you're the type of person who stores sweaters in your oven, à la Carrie Bradshaw. If you aren't really into your topic, you're going to get bored quickly—and so will your readers.
A blog with a sharper focus on one topic or centralizing theme (known as a "niche blog") can help you find your audience and stand out from other blogs in your genre. A "lifestyle blog" takes a more general approach in which anything goes. So don't just determine what you want to write about, consider the angle you use to approach it. Either way, follow your passion and it will show through and even be infectious in others.
Do share your passion, like the husband and wife team over at YoungHouseLove. They've chronicled do-it-yourself (DIY) home improvement tasks from small art projects to a complete kitchen redo on their blog—and they do it with a style that feels real, approachable and honest. The interior design/home improvement category is a large one, but their blog has found its niche by focusing on DIY, budget-friendly projects.
If these two didn't really love working on their house (and blogging about it), they'd never have made it to the point where they wrote a bestselling book, designed their own lighting collection with the popular home décor site Shades of Light and teamed up with Benjamin Moore to create their own palette of paint colors.
Don't imitate. While you might be inspired and influenced by others, it's important to find your own style. You've created a blog because you have something unique to say. Stay true to that goal. Share your story authentically and your readers will feel like they know you. Try to be like the other guy and you won't be creating a true connection with your audience, which won't bode well for the future of your blog.
Do embrace your uniqueness, like Jenny Lawson at TheBlogess.com. Jenny's blog is a quirky, offbeat collection of about her life. She describes her blog this way: "I wrote for the Houston Chronicle, but I needed an uncensored space to say the f-word and talk about ninjas so I started this blog." There's no one quite like her, and the quirkiness works because it's real. Her willingness to be herself has paid off—she has one of the top ranked blogs in the U.S. and her book was a #1 New York Times bestseller.
Don't forget the other 2 billion people on the Internet. Blogging is about building an online community. This means cultivating relationships with your readers and connecting with other bloggers. Respond to blog comments, be active on social media, attend conferences, comment on other blogs, follow what's trending in your industry. It's a two-way street, and the engagement you get back usually correlates to the engagement you put out.
Do act friendly and approachable, like Kate at The Small Things Blog. Kate blogs about hair, makeup and style. She's engaging and responsive on her blog as well as Twitter, Facebook, Instagram and Pinterest. She attends conferences and connects with other bloggers via sites such as BlogHer. Kate's YouTube video tutorials are wildly popular (her "Twisted Updo" tutorial alone has more than two million views).
Don't neglect your brand. Whether you're blogging solely for pleasure or hoping to turn it into a career, remember that YOU are the brand. So treat your blog like a business! Create consistency across your blog, Facebook and Twitter pages. Hire a designer to give your online presence a personalized—and professional—appearance. Consider creating your own mini "brand standards" that will guide you as you grow. Building your brand takes time, and thinking about it from the start will pay off. Our blog vision worksheet will help you start thinking of your blog as a brand.
Do create your signature look, like the folks at Style Me Pretty. If you've gotten married in the past six years, chances are you've stumbled across—and fallen in love with—Style Me Pretty. It's the wedding blog that every girl drools over and hopes to have her wedding featured on. They've done a fantastic job at building their brand—their look is consistent across all platforms and they maintain their signature soft, pretty and classy style even though their blog features user-submitted photos taken by hundreds of different photographers all over the world.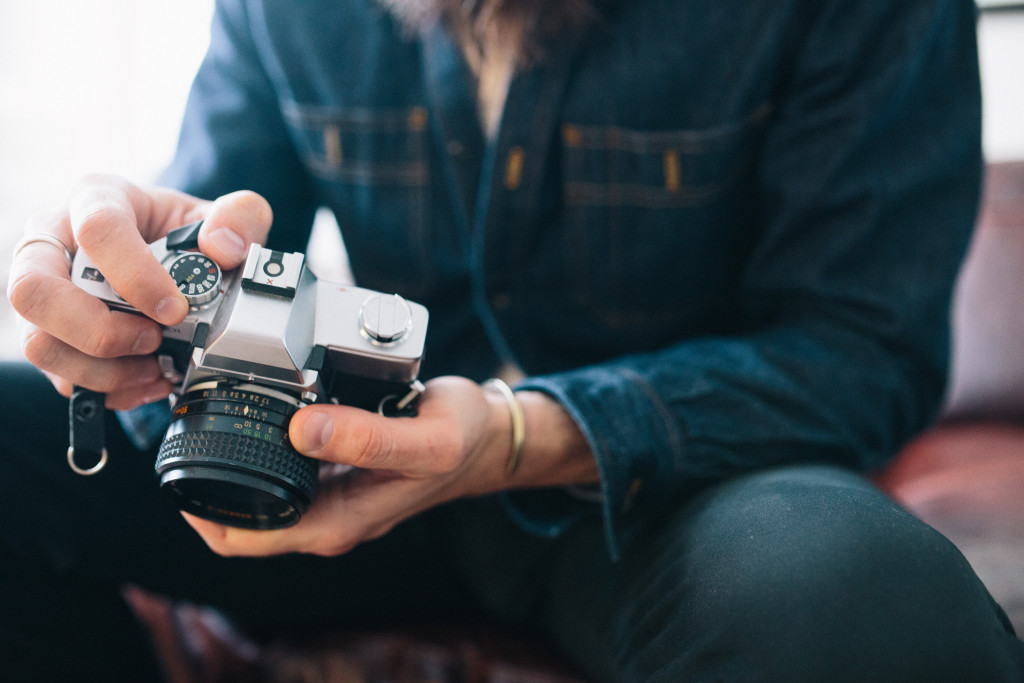 Don't keep it strictly business. Share your story. It's one of the most important parts of being a personal blogger. After all, if you want a lasagna recipe, you can just open a cookbook. But people want more than just a recipe. They want the story behind it. They want to know that you've perfected this recipe through weeks of trial and error or that you burned your hand taking it out of the oven. They want to know about you and why you started your blog. They want the perfection AND the imperfection, because that's what makes it human. That's what makes it interesting to read, helps people feel invested, and causes them to love not just your recipe, but YOU.
Do gain inspiration from the examples we've shown you here. All of the blogs mentioned above have found a way to share their stories with their readers. By opening up to their audience, they've created a loyal following.
Stacy is a content marketing strategist & writer at Cursive Content Marketing. She has more than a decade of marketing experience with a focus on strategy, writing and the interactive experience. Stacy is driven by her strategic outlook, life-long love of words and her innate curiosity. And coffee, of course.
BE A CURSIVE INSIDER.
Get weekly EASY, actionable tips you can use right away to strengthen your school story.